The Scot started Man United's last home game in the Champions League against Benfica and grew into his role as the game went on, displaying admirable control on the ball alongside an impetus to shift play forward.
He said: "Romero is the best because he plays and my goalkeeper is always best in the world".
Shaw has made a mere 32 appearances in three and a half years at Old Trafford, and his current manager, Jose Mourinho, has often singled Shaw out for criticism in comments to the media. So now David is the third best.
However, on the subject of whether Shaw will start the match, Mourinho said at a press conference: "I'd have to think". I am not going to make him play so Matic is out.
"All the other players that didn't play the last match, they are all still out".
The boss later told reporters that Sergio Romero will start against CSKA Moscow with Joel Pereira on the bench as our back-up goalkeeper, providing David De Gea with a well-earned rest following his heroics against the Gunners at the Emirates Stadium on Saturday. "He's working to have an opportunity and sooner or later that opportunity will arrive because he deserves that opportunity".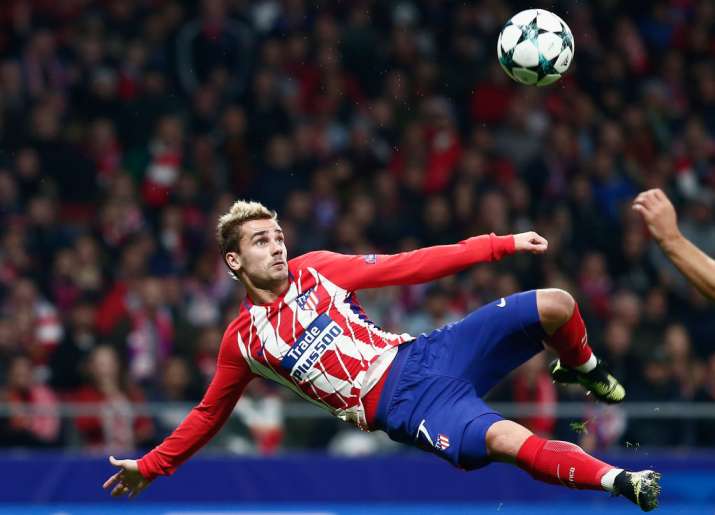 Atletico de Madrid's Antoine Greizman plays a shot
Mourinho has confirmed that Luke Shaw will get a rare call-up to the squad on Tuesday night but he refused to divulge whether the left-back will start or be named on the bench.
"We didn't qualify yet, we didn't finish first in the group yet, there are other clubs also involved in qualification and I need to keep a certain balance in the team".
"Selected for Tuesday, yes for sure".
De Gea was superb against Arsenal at the weekend, making 14 saves including a stunning double save from Alexandre Lacazette and Alexis Sanchez. "I can make a surprise tomorrow and the one that is unavailable, he plays", he added.
CSKA Moscow coach Viktor Goncharenko believes his side's bad luck will be Manchester City's gain as he prepares to face Paul Pogba at Old Trafford. Only a loss of seven goals or more would deny them a place in the last 16.